Together we Can!
By Hemanta Acharya
It's said that one small droplet may just remain as droplet, however many droplets together can make a big pond and eventually a river and an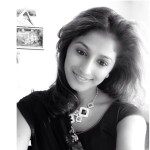 ocean. The significance and existence of ocean in this world is incomparable to the small droplet or a pond but it all started with one droplet and a small pond. I am trying to compare this natural example  to how the Street Football World and the Magic Bus India in India created platform where 26 young individuals from different countries could come together in one place for the Addidas Football for Hope, Youth Leadership exchange program 2016 in Mumbai which was funded by FIFA.
Today's youths are responsible for changing the direction of the future world. The more experienced and knowledgeable youths are today, the better they can direct and drive their future. One youth may not be able to reach everyone in this scattered world. Hence, we need a number of passionate, dedicated and trained young leaders who can work collaboratively with the generations older and younger. Furthermore, it is essential to create a foundation for young people to help them make better decisions, create effective pathways and open doors. This is what my organization Football United does. I know some other organizations and NGOs that my friends from different countries work for have similar mission.
I'd like to reflect on my recent trip to India. It was significantly different from the previous experiences I had. Though we represented our respective organizations, we were representing ourselves as individuals as well. Instead of sharing our success stories and how we were selected, we shared ideas and went into actions which reflected our work, who we are as an individual, what we do and what we can do in near future. As we were people from different countries, all of us had different experiences and perspectives but we all had one goal to share each other's ideas and enhance our leadership skills. We participated in the workshops and activities facilitated by a very knowledgeable and experienced team from Magic Bus and Street Football World. Their skills and expertise can be applied to our respective organizations, in the community and in the country as a whole. Workshops provided at the Magic Bus Centre- Learning and Development was magical for me. In the beginning we were given some exercises which looked simple but had vast meaning when reflected and analyzed on the way we approached and performed the task. Apart from the indoor workshops, we were shown two different lifestyles which were totally opposite and like a head and a tail and seemed almost impossible to bridge the gap in between. In the morning we had a visit to the National football stadium which had a good quality pitch and I must say it is pretty rare for public people to have access to. After that we had a visit to another football pitch which may not be a great quality football pitch but the life skills training given at the pitch through football was of high quality. There were a number of girls and boys who were living in slum with a cultural background which would restrict any girl to come out of the house and play football, especially in a same team as boys. There I witnessed so many young girls and boys refreshed in the football field, listening to the instructions, following the trainers and passionately giving their best performances. After that we had a visit to the actual village where the kids were living in the slum in poverty with no access to clean water, no proper houses or education. After visiting different houses in the village, we came to know that Magic Bus has been a great support for the community. Magic Bus provided them life skills training through different games which have directly and indirectly influenced the children, especially girls, in the village to continue school, to come out of the houses and take part in sports, educations and travel around the world.
I wonder how many of us know what Magic Bus India or Football United organization does. I guess it will be less than the number of people who strictly follow the daily TV series or the celebrities' gossips. It is even disappointing to see media focusing on the news of a celebrity who visits the organizations once in a year and its sad that they ignore the fact that there are real heroes behind the screen who have been working so hard with a passion to actually bring positive changes in their lives and have long term vision to direct the community towards the productive pathways.
Upon our arrival to one of the best five star hotels in India, we were welcomed as if we were celebrities or royals. There were people walking around us carrying our bags inside, welcoming everyone in a traditional way, performing Arati, applying Tika, serving drinks at where we were and guiding us towards our room with huge respect. As I am used to doing my own work, it was quite awkward to have lots of people around to hold your bag, serve food or even setting chairs for my friends and myself to sit on. At one stage, I started thinking of how the world has two sides: when there is day on one part there's night on the other part of the world. I understood the importance of having darkness or night as to sleep and rest and to initiate a new beginning every morning along with the sunrise. But several questions came into my mind and I couldn't find any benefit to the country to have more than 3 million citizen living in poverty. Is there a benefit to the country to have their future generations struggling in the slum from where they do not have a choice to make their life better? If they don't have a good foundation, how can they help the country to drive it to the better direction in future? I believe it is a big loss to the country because they are missing out on the potential manpower who could have been doctors, nurses, plumbers, scientists or a businessperson if they were provided good foundation in their early age. I can guarantee that those individuals would have been assets to the country.
This is just an example of one place and I know there are many communities like this all over the world have the same problem. Therefore, we must work together to bridge the gap in between the so-called high class and low class and the poor and the rich.
Thankfully there are few NGOs which are aware of the importance of social development and they are doing their best to bring changes in their lives by providing platform where they can place at least one leg. It was my privilege to represent my organization, Football United, that has provided me a great platform not just to play football but also to boost up my confidence and become a young leader since my teenage. Coming from a background where I didn't have many options in life and now being exposed to the opportunities provided by Football United, I feel that I should grasp anything and everything possible ensuring I justify my work and help those who don't have access to those opportunities. In addition, I feel very lucky to be a part of the Association of Bhutanese in Australia (ABA) Sydney which has provided the biggest platform to learn, use the skills I have and create my own identity through sports, dance, art and my leadership role which I have been nominated for – Youth Coordinator. ABA Sydney uses strength based approach which encourages each of us to use the strength we already have in the community to initiate a program or a project instead of asking for funds in the first place. We tend to work in partnership to overcome the limitations that we may have while running the programs.
Finally, working with Street Football World, which I was introduced to when I went to play football, representing Australia in a Football for Hope Festival 2010 in South Africa was amazing. Seeing dedicated leaders working days and nights creating projects for people like us was very motivating and inspiring. Though this is the second time I have been part of the youth program, I am aware of their work on a daily basis where many young people like myself have been benefited by the organization.
I would like to show my gratitude and thank each and every organization or NGO that have inspired many others and myself. It is hard to find selfless people like you all who aim to brighten the future of those who may not have seen the light yet or haven't even dreamed of a bright day.