Colourful celebration in Sydney to mark 8th year of settlement
Association of Bhutanese in Australia (ABA) Sydney celebrated their 8th annual day on the evening of 9th October 2016, with the theme 'Collaboration and Partnership'. The evening was filled with immeasurable joy and bonding between people from different age groups.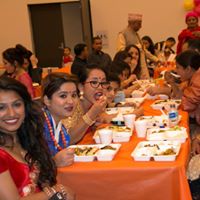 Dr. Naresh Parajuli, the president of ABA Sydney, welcomed guests and audiences introducing the theme and briefing on community's success. The community has grown since the last year's annual day as Dr. Parajuli stated, "From focusing on education and employment last year, we are now exploring additional opportunities to collaborate. We are now in position to say that we have enhanced our community capacity, and majority is employed and not dependent on government's social benefit scheme". As a focus to this year's theme "collaboration and partnership", he stated that as a community, we have been working closely with local council and a number of service providers such as STARTTS, SydWest multicultural services, Settlement Services International (SSI), Nepean Migrant Access and MTC Australia. Dr. Parajuli concluded his address with a positive long-term objective of integration of Bhutanese community with the wider Australian communities.
Further highlighting the theme of the celebration, Dennis Owen, Business Development Manager of MTC Australia spoke about the long term mutually beneficial relationship between MTC Australia and ABA Sydney. Flyer capturing the case study of the partnership was also distributed. The event was attended by various community representatives, elected officials including Counsellor John Thain, the Mayor of Penrith City Council, Counsellor Dr Moninderjit Singh, representing the Mayor of Blacktown city council and Senior officials from the Department of Social Services, NSW Police Blacktown and a number of service providers. Counsellor John Thian spoke highly of the Bhutanese community stating the progress and achievements made. Along with that he also offered any kind of support that the community needs in the future.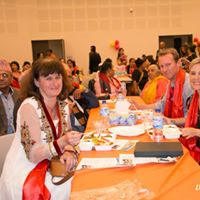 The evening began with blissful 'Deeprajolen' and 'Swastee bachan' by the Gurus from the community Harihar Acharya, Dandapani Bhandari and Bhuwani Dhungel. Pride of the community, the seniors were honoured on the stage. Following that, the little stars welcomed the audience through their dance to a popular Nepali song "Nepal ki chhori". Variety of performances was seen throughout the evening ranging between age groups. The fusion dance by 'tiny todds' choreographed by Kalpana Khatiwada and Babita Khadka brought out the attention of the crowd. Ritesh Shrestha, along with his help in choreography entertained the audience with his dance performance.
To add to the variety, the artists in the community Bhakti Khatiwada, Heeran Gautam and L B Rai, presented audiences with Nepali songs. This was then followed by Assarey dance lead by Mr Puspa Acharya and Balan lead by Mr Narayan Dhimal.
Along with the Nepali culture, Bhutanese culture was also displayed through traditional Bhutanese costume and dance performance.
One of the important parts of the evening was award-presenting ceremony that recognized community members' talent, involvement and contribution to the community. Awards were given as recognition to the members who have won awards state/nationally as well as our own ABA award for selected member's commitment and effort in upbringing of the community. Respected former president Mr Om Dhungel was recognised for receiving 2016 Premier's Community Service Lifetime achievement award. Talented artist Nawal Khatiwada was recognised for receiving Australian Contemporary Art Awards. Rising star Divyanka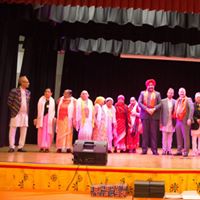 Gadtaula was recognized for winning three silver Medals in the 2016 National Junior Acrobatics Competition. Mr Puspa- Lal Acharya was awarded for his Long-term community service Award. Pabitra Kafley was awarded for ABA volunteer of year Award for her ongoing hard work. ABA sportsman of the year 2016 and ABA sportswoman of year 2016 were awarded to Parshu Acharya and Kabita Dhungel, respectively for their active leadership and effort in bringing the young people together through sports. ABA Sydney's talented artists of the year award were awarded to Bhakti Ram Khatiwada and Hemanta Acharya
The PRO of ABA Sydney Mr Narayan Dhimal gave a vote of thanks for the volunteers and guests.
Photographic and Technical skills of Bibas Gautam, Deepak Dhimal, Adit Dhungyel and Tek Kafley made the evening much more eventful.
Event MC Hemanta Acharya, Namika Parajuli and Damber Dhungel created a comfortable environment for the guests and performers, keeping the event more colourful.
ABA Sydney's Cultural coordinator Mr Devendra Gautam says that the success of this event indeed can be attributed to hard work, commitment and teamwork of the community members. "Let's keep our spirit of togetherness to build our community as model" says Mr Devendra Gautam as he states 'togetherness' has always been our motto.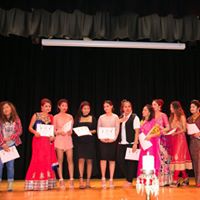 He thanks the cultural team Bhakti Ram Khatiwada, Champa Rai Adhikari, S P Bhandari and Taranidhi Bhandari for their contribution. ABA Sydney is grateful to the catering team consisting of Gauri Bhandari, Sadananda Bhandari and Laxmi Gautam for delicious food.
The success of the event can be attributed to an immense effort and hard work put by our own dedicated ABA Sydney team members. ABA Sydney looks forward to many more years of bonding and growing together as a community.
ABA Sydney,
Goma Acharya