About the Association of Bhutanese in Australia (ABA) Sydney
By Om Dhungel
The Bhutanese community in Sydney comprised of four families until the first batch of Bhutanese arrived in September 2008 under the Federal Government's humanitarian settlement program. It was for all purpose one extended family – sharing together every little event, during happier and not so happier times, enjoying holidays together, celebrating cultural events and successes within the extended family and most importantly supporting each other in times of needs. Although a very small community, our active involvement in other communities helped us to deal with the issue of loneliness of living away from broader family and friends. Despite the small size of the community, early on the four families recognised the need to maintain our unique identity and also to share and give back to the broader Australian community which welcomed us very warmly and supported each of us when we first arrived. We felt that the setting up a community organisation would help us not only to maintain our identity but also make it easier to build relationship and co-ordinate with other communities as well as government and non governmental organisations. Then came the news of possible refugee resettlement in Australia and the need of a community organisation to assist the new arrivals became all the more compelling. After a series of discussions, the Association of Bhutanese in Australia was born on 26 August 2007. It was later incorporated with the NSW Department of Fair Trading on 15 November 2007.
ABA Mission and Objectives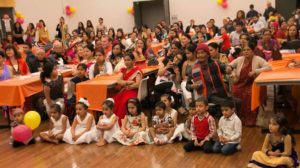 The Association aims to work for the smooth integration of people of Bhutanese origin in the mainstream of Australia and help facilitate their socio-economic and cultural empowerment and advancement. ABA will provide them with a platform for networking as well as accessing opportunities in order to enhance the quality of life through services and shared responsibility. ABA will also strive to build healthy relationships with all communities in Australia through shared understanding and intercultural interaction and enhance social cohesion and harmony. The aims and objectives of ABA Sydney can be summarized as follows:
To facilitate and promote the integration of people of Bhutanese origin in the mainstream of Australia.
To facilitate and promote unity and a sense of belonging to their community and the broader Australian community, while maintaining their distinct Bhutanese identity.
To foster greater understanding among newcomers and the wider community while professing tolerance and inclusiveness.
Maintain close interaction, exchange information and provide counselling and help to the members of the community.
To promote and pass on our distinct tradition and culture to the younger generation and keep Bhutanese community abreast of overall information and developments in Bhutan and within the community, and
To highlight and raise awareness of the human rights situation in Bhutan and the problem of Bhutanese refugees to the Australian government and the wider community.
ABA Sydney believes in "rights and responsibilities as two sides of the same coin" and actively promotes individual and community responsibility.
How the Association currently supports the community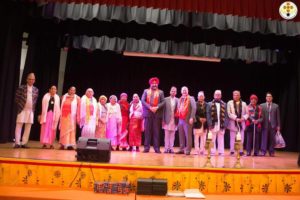 Initially, ABA's focus was to support newly arrived families and individuals settle smoothly. The initial support to new arrivals includes:
Receive them at the airport
Visit them at the new temporary accommodation and assist them with the use of basic facilities such as kitchen stove, utensils, washing machine/dryer etc. These may have already been covered during pre-departure orientation but this will belive demo.
Helping to find typical food items that the new arrivals are used to eating such as specific varieties of spinach that are available in some Asian shops in particular locations.
Familiarise with local facilities and how to use them such as the tour of local library.
Spoken English classes for people with limited language skills. Although most of these services are provided by government-funded service providers,ABA provides that 'special touch' from a fellow Bhutanese, in many instances from thesame village back in Bhutan.
While the initial settlement support continues for new arrivals as well others who still require such support, majority of the community members have now moved to the second phase of settlement. It is now about finding employment, buying a house and continued community involvement and engagement. Below is a summary of what the association does to support the community:
Build and enhance relationship with relevant service providers for potential collaboration and partnership on specific programs and project that ABA initiates.
Organise events for informal gathering such as picnics and cultural/religious day celebrations.
Visits to places of interest such as the national capital and various temples.
Bhutanese Annual Day event to celebrate the community's success and share with the broader community.
Deliver community capacity building training and workshops as required in partnership with other local organizations
Nepali language classes for children
Other activities such as yoga for men and women, weaving for women.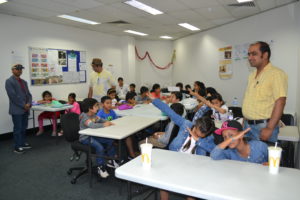 Most importantly, ABA provides a forum for community interaction and discussion through a monthly get-together at a central location. The entire community including the elderly, men and women, children and young people coming together on a regular basis is a unique feature of the close-knit Bhutanese community in Sydney. The regular get-together is an opportunity to interact and learn from each other and a way to address issues emerging from generation gap faced by most communities. It also provides the opportunity to community elders to listen and better understand the early settlement issues as well as emerging issues, challenges and opportunities and deal with them as appropriate.